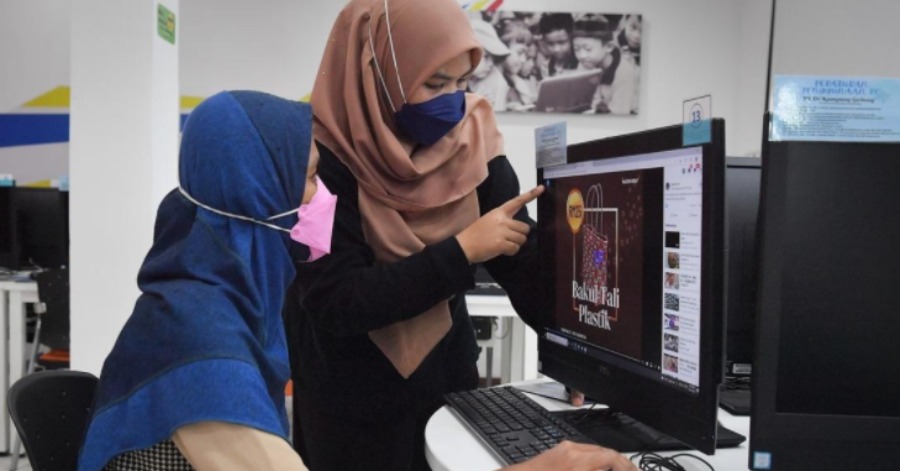 "I lost 5 kg in a month using this product".
"This cream makes my skin fairer".
"My child is getting smarter after consuming this supplement".
These things are common in the social media today, be it YouTube, Facebook, Instagram, Twitter or the latest craze since the pandemic hit, Tik Tok. Instead of just a source of entertainment and socialisation, social media has been turning into an effective form of marketing. And the users also have been turning to social media for information including on products and services.
The impact of social media
Social media has become an increasingly major part of everyone's life presently. This includes social networks such as Facebook and Twitter, media sharing networks such as YouTube and Instagram, discussion forums such as Quora and Reddit, bookmarking networks such as Pinterest, consumer review networks such as TripAdvisor, blogging networks such as WordPress and social shopping networks such as Etsy. They enable us to connect, obtain news and information, hold exchanges of ideas, and discuss our interests.
According to the Digital 2021 October Global Statshot Report, there are 4.55 billion active social media users globally, which is 57.6 per cent of the total world population. That amount is an increase of 9.9 per cent or 409 million users since the previous year. On average, a person spends 2 hours and 27 minutes on social media daily.
In Malaysia alone, as of January 2021, eighty-six per cent of the population uses social media, a sharp increase of 24 per cent from 2016. According to the global business data platform, Statista, the most popular social media sites among Malaysian users in 2020 were Facebook, Instagram, Facebook Messenger and LinkedIn.
Social media for marketing and advertising
With the increasing number of social media users, it is not surprising that every business has turned to social media for marketing and advertising. Marketing and advertising play a significant role for brands to promote their products and services to the public. Social media allows marketers and advertisers to reach new and enormous numbers of audiences, and to connect, engage and build relationship with potential customers. The potential of being viral in social media does help certain brands to be easily recognised.
Compared to the conventional medium of advertising, such as newspapers, magazines, TV, radio and billboards, social media advertising is relatively cheaper. It also has few other advantages, such as the opportunity to build trust and credibility, increase website traffic and the ability to target the advertisement for the people who are within a certain mile radius of the business location.
The influence of social media influencers
One of the most used methods of social media marketing or advertising is using social media influencers. This type of marketing makes advantage of endorsements and product mentions from people who have large social media followings, regarded as social media influencers. Influencer marketing works because the followers have a high level of confidence and trust in them, and recommendations from them act as a sort of social proof for the brand they endorse.
This is also in line with to the Social Learning Theory, a theory developed by psychologist Albert Bandura, who suggested that new patterns of behaviour can be obtained within direct experience or by observing the behaviours of others.
Social media influencers are also often considered as some kind of an expert in a certain field. For example, a fitness trainer who posts regularly about training, exercises and eating healthy may be asked to do advertising on sports attire or health supplement. Or a food enthusiast who posts regularly about food and eating may be asked to review food products.
Previously, social media influencers were mainly celebrities and a few dedicated bloggers. Now, the numbers have sharply increased. In Malaysia alone, it is estimated that there are around 16,000 social media influencers at the moment. There are categories for these influencers, where Nano influencers refer to those who have 1,000 to 10,000 followers, Micro influencers (10,000 to 100,000 followers), Macro influencers (100,000 to one million followers) and Mega or celebrity influencers (one million and above followers).
Social media influencer marketing provides organisations with a new method to communicate with customers in a more direct, focused, and organic manner. Social media influencers promote brands via their own experiences, making them relevant and relatable to the average customer. A study titled Instafamous and Social Media Influencer Marketing suggested that perceived sociability is a strong candidate to explain why people prefer social media influencers over traditional celebrities in the digital marketing context.
On the effectiveness of this type of marketing, a study on the effects of social media endorsement on unfamiliar sports brands found that the attitude toward the unfamiliar sports brand was positively influenced by the athlete endorser's Twitter message and that trustworthiness was the dominant characteristic influencing credibility of an endorser through Twitter. A study on the impact of influencer marketing on consumer behaviour found that 87 per cent of the respondents declare that when choosing the products between the competitions they pick a product recommended by influencers.
This can also be considered as advertising by word of mouth, which is the most influential way to get the attention of the audience. Word of mouth is also powerful in increasing the probability of purchasing products and services. It is a working form of advertisement because it creates the illusion that the products and services are actually good and work as they are intended to. In other words, it demonstrates credibility and instils trust in the viewers.
Ethical concerns on social media influencers
Since 2019, the worldwide influencer marketing market value has more than doubled, reaching roughly US$13.8 billion last year. It is also expected to grow exponentially as an industry, with the size and value increasing year after year. According to a Nielsen marketing survey, compared to digital marketing, influencer marketing generates 11 times the "return on investments" (ROI). According to Mediakix marketing, about 80 per cent of online marketers believe that social media influencers are potential endorsers who boost their online businesses to higher levels.
However, given that the industry is expanding, there is a growing ethical concern about this type of marketing, especially the impact on consumers. Some of these influencers are not honest and do not make it clear that they are paid for the content they create, be it in the form of monetary reward or free products. They could have misled the audience that the content is sincere when they are actually getting paid for it. Worst, some of these contents are made up, to appeal or, more accurately, to deceive the customers into buying the products and services.
The disclosure of sponsorship is important for consumers to note and acknowledge that the content is actually an advertisement. When the consumers learn that the content is sponsored, they can make an informed choice on the products, not just blindly imitate the lifestyle of these influencers.
Some can say that it is the same with TV or radio advertisement, but it is not. Conventional advertising has made it public that it involves money in the process. It is a different case with these social media influencers where the users might think it is an honest review, unless stated that it is a paid content.
The same concern is when these influencers are campaigning for a certain political party. As the followers always want to imitate their idols, they might have joined that political party, not knowing that the influencers actually were paid for the campaign.
What is worse is that these sponsored contents go a long way to make excessive health claims, such as the ability to heal cancer, treat diabetes instantly, enhance heart and kidney function, maintain weight reduction, and improve sexual performance.
Moving forward
Therefore, something should be done to regulate this form of advertising in the social media.
In the United States, the Federal Trade Commission has authorised that any type of online sponsored content by a third-party source must clearly disclose sponsorship information to avoid misleading consumers. Many other countries including South Korea have similar regulations.
In Malaysia, the advertising industry is very much self-regulated, and to oversee and promote self-regulation of content over the electronic networked medium falls under the Communications and Multimedia Content Forum of Malaysia (CMCF), an independent self-regulatory industry body registered under the Malaysian Communications and Multimedia Commission (MCMC). It comprises key members of the communications and multimedia content industry, including advertisers, broadcasters, content creators/distributors, audiotext hosting service providers, internet service providers and civic groups.
The guideline for social media advertising can be found in the Malaysian Communications and Multimedia Content Code, published by the CMCF. First introduced in 2004, and then revised in 2020, the code is a key reference point for everyone involved in the content ecosystem including broadcasters, content creators, advertisers, social media influencers and consumers. Among others, it includes that all advertisements should be legal, decent, honest and truthful, and advertisements shall not contain or refer to any testimonial or endorsement unless it is genuine and related to the personal experience over a reasonable period of time. It, however, does not specify anything about disclosing sponsorship information.
Although Malaysia is a bit behind compared to other nations, it is interesting to note that the code is currently being revised to adapt to all the societal and technological changes that happened in recent years. The revamp draft, which is currently undergoing a public consultation exercise, among others includes a clause that advertisements or marketing communications must be clearly disclosed as being done in exchange of payment in cash or some other reciprocal arrangement in lieu of cash, to ensure that influencer marketing is not used as a tool to mislead consumers.
With regard to the excessive claims on medications or health supplements, there is already a guideline called Content Industry Reference: Health Claim Advertisements, prepared by MCMC in collaboration with Ministry of Health which also applies to social media influencers. Among others, this guideline absolutely prohibits advertisements on the use of a medicine, an appliance or a remedy for the purpose of treatment, prevention or diagnosis of 20 diseases including diseases or defects of the kidney, diseases or defects of the heart, diabetes, asthma, cancer, infertility, and impairment of sexual function or impotency. Other than that, claims that a food or supplement shall provide adequate source of all essential nutrients and claims that suggests on the suitability of a food which can prevent, alleviate, treat or cure a disease, disorder or other physiological condition are also prohibited.
With all the guidelines in place and going to be in place, another important area needed to be looked at is surveillance and enforcement. Self-regulation is not enough to avoid such circumstances, and there should be continuous monitoring by responsible parties on this type of marketing, to ensure the minimisation of such occurrence, if not total eradication.
Apart from that, the masses need to be educated on this type of marketing, to avoid being deceived into buying unnecessary products and services. Responsible parties need to go out and work hand in hand to reach the masses using the same medium, to educate the audience on the difference between honest and sponsored content, and push for honesty and ethics from these social media influencers. They need to be encouraged to file a complaint whenever they see unethical influencers, so that these influencers realise what they do is unacceptable.
Only after businesses and social media influencers have learnt to not take advantage of consumers with false or misleading content advertisements can the nation's social media influencer marketing industry grow healthily and, at the same time, benefit them as well as the people at large.