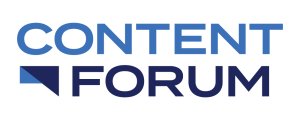 Content Forum: Hats Off to All Superwomen in the Content Industry
This International Women's Day 2022, Content Forum celebrates and reinforces its commitment to safeguarding all women in the content industry
KUALA LUMPUR, 8 MARCH 2022 – With humble beginnings dating back to 1911, International Women's Day (IWD) is celebrated annually on March 8th, marking a global celebration of the social, economic, cultural and political achievements of women. Themed #BreakTheBias, IWD 2022 seeks to continue the campaign's efforts in accelerating gender parity and celebrating women's achievements everywhere, while recognising the important role they play in today's modern society.
With this in mind, the Content Forum honours women in Malaysia and the world over by reinforcing its stance and commitment towards women representation in the industry, by protecting them where content creation is concerned.
"Today, the Content Forum celebrates all women, while recognising their important role in today's modern society. While we are truly glad that society's view on the role of women have evolved tremendously over the past few decades, we would like to see a more active and a larger representation of women, particularly in areas pertaining to broadcast and the media at large. We believe the theme of IWD 2022, #BreakTheBias, is an especially timely and important one because whether deliberate or inadvertently, bias and stereotypes against women still remains in many shapes and forms. At the Content Forum, we firmly believe that merely knowing about bias against women isn't enough. What is required is clear action to level the playing field," said Content Forum executive director Mediha Mahmood.
She added that the Malaysian Communications and Multimedia Content Code (Content Code) is a set of guidelines that was drawn up to safeguard the interests of all levels of society, including women. In this regard, the Content Code ensures that women are not misrepresented or exploited in any way where content creation is concerned. Aside from that, it also outlines best practices and ethical standards for content creation and consumption across all platforms such as broadcast, media and television.
Among some of the guidelines involving women outlined in the Content Code is the provision that content should reflect an awareness of the need to avoid and overcome biased portrayals on the basis of gender. Another point to note in the Content Code is that no visual or audio content should condone the exploitation of women and its content must not be negative or degrading.
"For many decades, the content industry has been blessed with the tremendous talent, expertise and beauty presented by women They entertain, educate and amaze us both on screen and behind the scenes. So, on International Women's Day 2022, we offer our thanks to these amazing women and reinforce our commitment to ensure that the content industry is free from bias, stereotype and exploitation, and where women are respected and valued as they well deserve," said Mediha.
Indeed, the content landscape has come a long way since a time when women were so often misrepresented or sexualised. At that point in time, there were no platforms for them to speak up on such matters, and some were not even aware that such things were not okay. Content standards were different and self-regulation was not even a practice yet back then.
"We all need to come together and openly discuss about how women (and children) should be properly defined by the society and the industry – in order to stop any form of bullying or sexual harassment," said local actress Sofia Jane.
Echoing her thought was fellow actress Fatimah Abu Bakar who said, "When women and men speak out against sexism – they end up being ridiculed by certain groups of the society who have normalised this unacceptable behaviour. My advice for all young people out there – who want to make a difference in addressing sexism, is to call out any misbehaviour. Do not keep quiet."
Daiyan Trisha, actress and singer, shared, "I have been selective at choosing my roles, as I carry the responsibility on how I should portray myself as a young female actor in the industry. Personally, I believe that there should be more representation of strong and powerful women, being portrayed in local content."
Meanwhile, actress, director and producer Susan Lankester said, "Positive results happen when diverse story-tellers, actors, directors, producers who are involved both on-screen and behind the scenes get their hands in and get involved in protecting everybody in the industry."
For more information on content standards about the portrayal of women and regulations against online gender violence, visit us at www.contentforum.my to view or download a copy of the Content Code.